6th International Conference on Equity and Inclusion in Education 19-21 May, 2022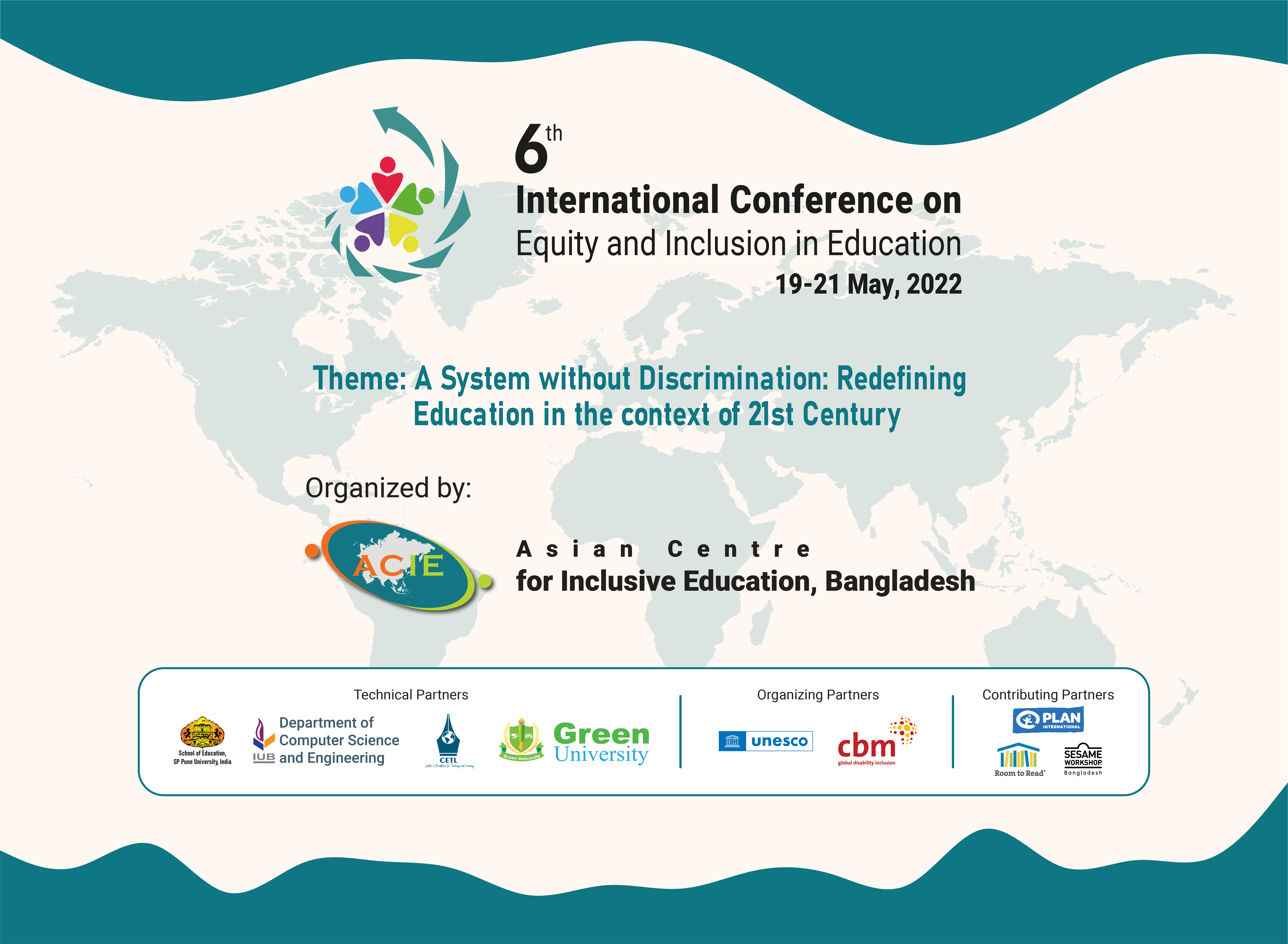 6th International Conference on Equity and
Inclusion in Education
19-21 May, 2022
Organized by: Asian Centre for Inclusive Education (ACIE),
Bangladesh
Conference Venue
Host country: Dhaka, Bangladesh
Venue: Blended Mode (Face to face & Virtual).
Conference Partners
Technical Partner: SP Pune University, Pune, India; Department of CSE, Independent University, Bangladesh; Centre of Excellence for Teaching and Learning, Green University of Bangladesh
Organizing Partners: UNESCO; CBM Global Disability Inclusion
Contributing Partners: PLAN International; Room to Read; Sesame Workshop Bangladesh
Thanking you
The ACIE Conference 2022 Team
E-mail: aciebangladesh@gmail.com
Contact Information:
Md. Waliullah Rana
B.Ed. (Honors), M.Ed., Institute of Education and Research (IER), University of Dhaka.
Associate Coordinator, Asian Centre for Inclusive Education (ACIE), Bangladesh https://aciebd.org/
Focal Person: ACIE 6th International Conference on Equity and Inclusion in Education
Cell: +8801515636556, +8801787888818
E-mail: rana.wali@aciebd.org, rana_wali1995@yahoo.com