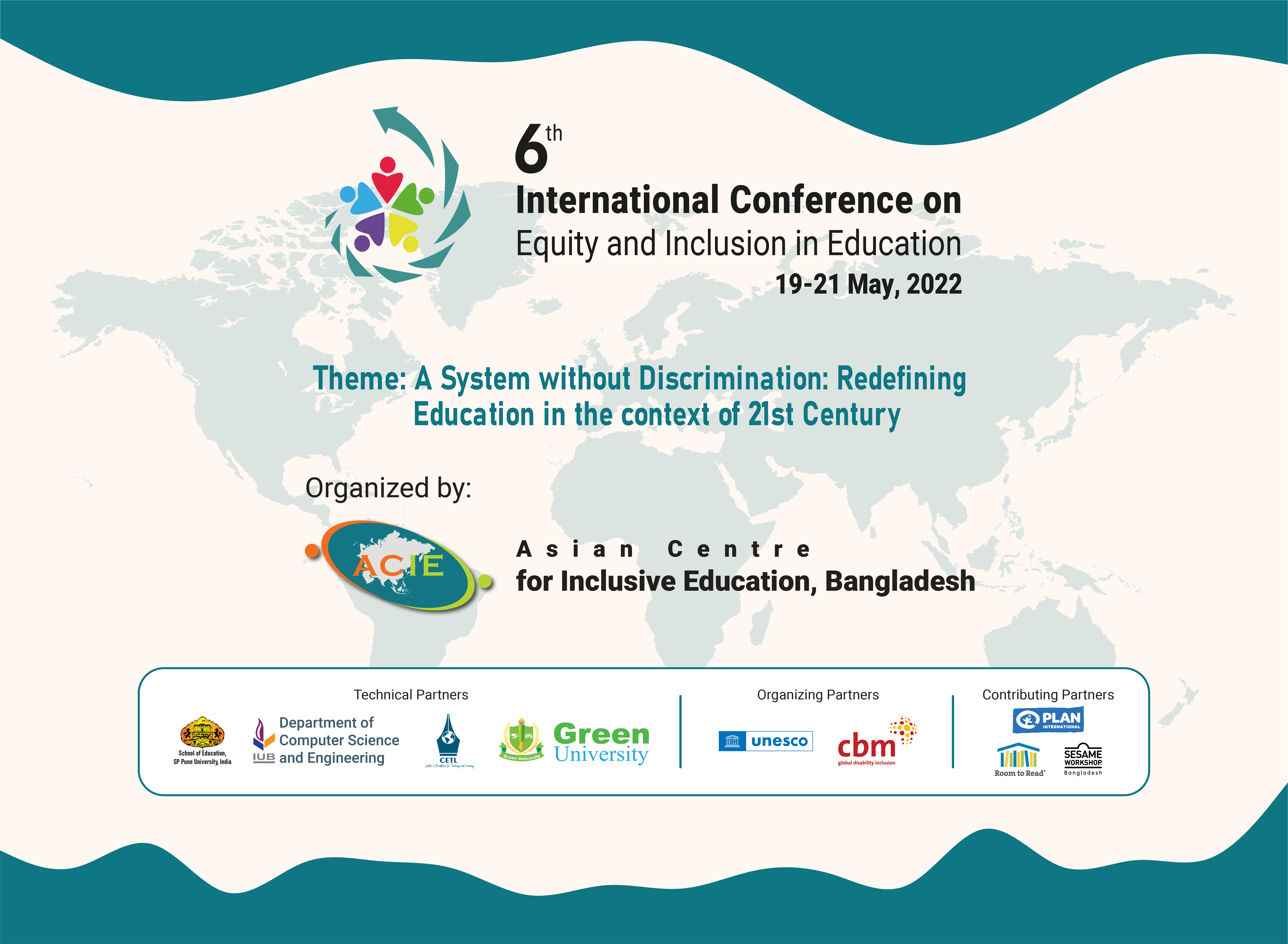 6th International Conference on Equity and
Inclusion in Education
19-21 May, 2022
Organized by: Asian Centre for Inclusive Education (ACIE),
Bangladesh
Call for Papers
• Deadline for submission of abstract is 31 March, 2022.
• Acceptance of the abstract will be notified by the 15 April, 2022.
• For submission of abstract please send it to the following e-mail: aciecon2022@aciebd.org Or acie6thconference2022@gmail.com
• Participants have to submit the PPT file before the presentation.
• Participants can also submit video recording.
• Researchers from host country (Bangladesh) will be given opportunity to present paper in face to face
• Poster presentation is for students and new researchers.
• Participants interested to publish their paper must submit in full by June, 2022. Selected articles will be published in an International Peer-reviewed journal titled Asian Journal of Inclusive Education (AJIE) after review.
• The abstract for the above presentations should be limited to 200 words only with title, objective, methodology and brief findings.
• Multimedia and laptop will be available during the presentations (face to face).
A Scientific committee will review all abstracts and proposals submitted within deadline. Abstracts will be selected on the basis of their relevance to the conference theme, clarity and ability to address the breadth and scope of the conference. Selected authors will be notified after 15 April, 2022. The Scientific Committee will keep the right to decide presentation mode of each paper i.e., seminar or poster presentation.